Parking Garages & Payment Terminals
POS Supply Solutions has paper rolls, cleaning cards and POS accessories for all types of Parking Management Systems.
Parking management systems such as Automated Payment terminals, Parking Garage Ticket Automators, Parking Pay machines, Cash Registers and Mobile credit devices are more and more common on city streets, municipal offices, hospitals and more. We have put together exactly what is needed to keep Parking Payment Systems running and operating efficiently so that there is no profit loss from down-time, costly maintenance or faulty scans.
The most common items used in Parking Management are:
We are knowledgeable and will help you find the right products for your parking equipment.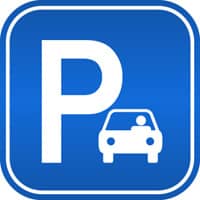 Automated Parking Machine Manufacturers that we service:
Amano
Cale
Digital Payment Technologies (Intellipay)
Federal SPD
Lexis (Cubic)
JJ MacKay
Metric
Parkeon
Secom
SkiData
Stelio/Strada
Vertek/Guardian
Zeag
and more.
No matter what manufacturers you use we can help your parking management systems operating smoothly.
POS Supply Solutions also provides extensive custom printing options that can best suit your needs. If you are a hospital or shopping mall looking to provide a better experience for your guests, this is a great option.
Please call a POS Supply Solutions specialist today at (888) 431-5800 with any questions.